Illusions
to mess with your mind...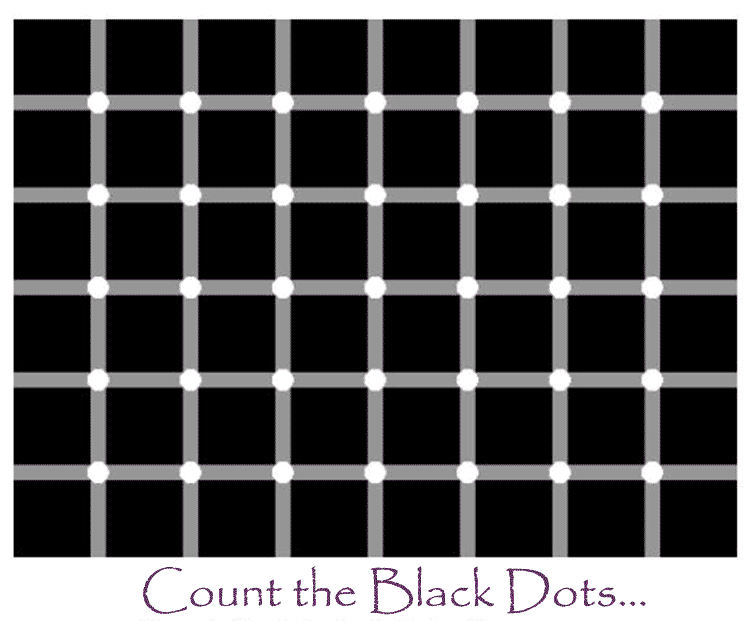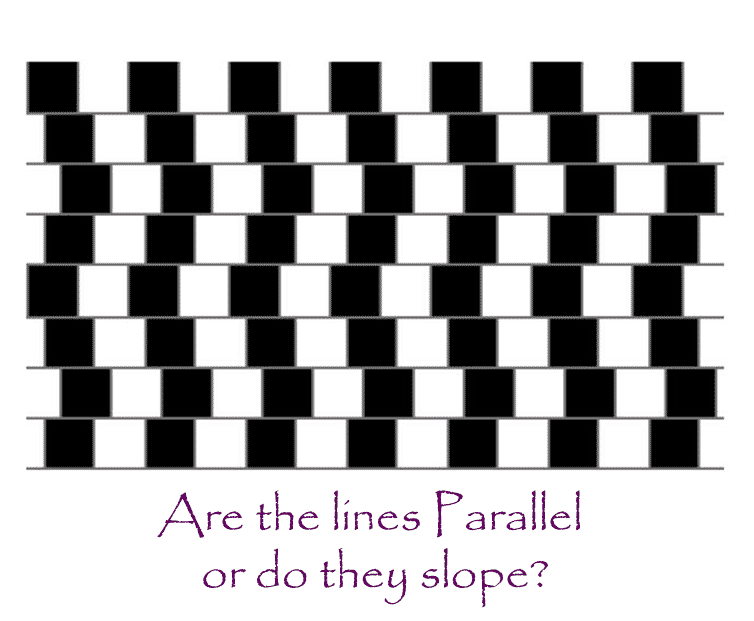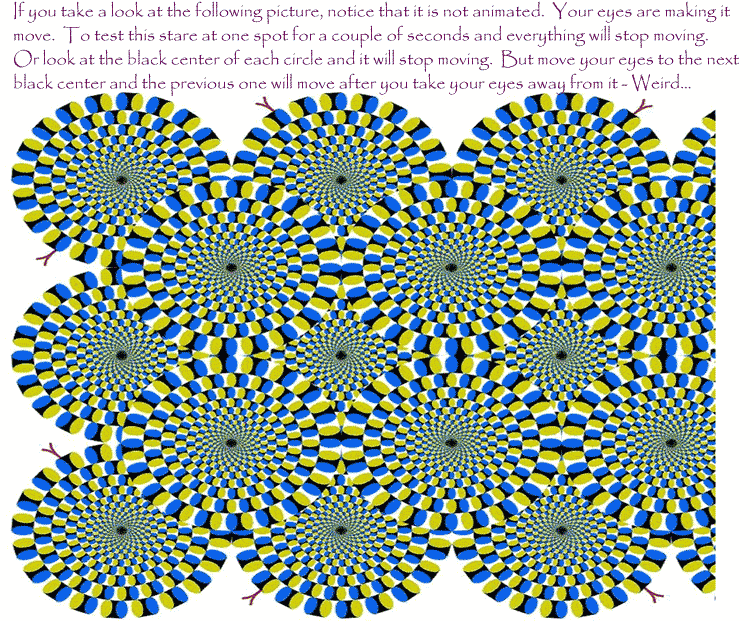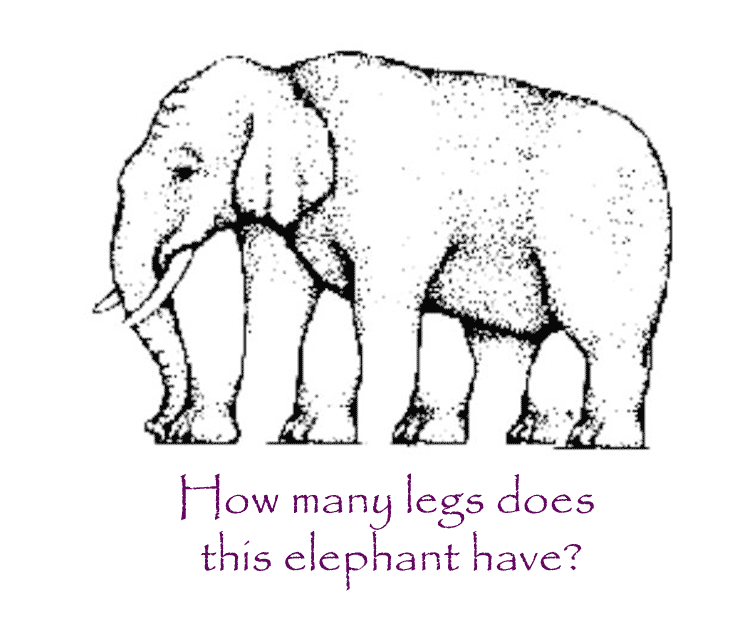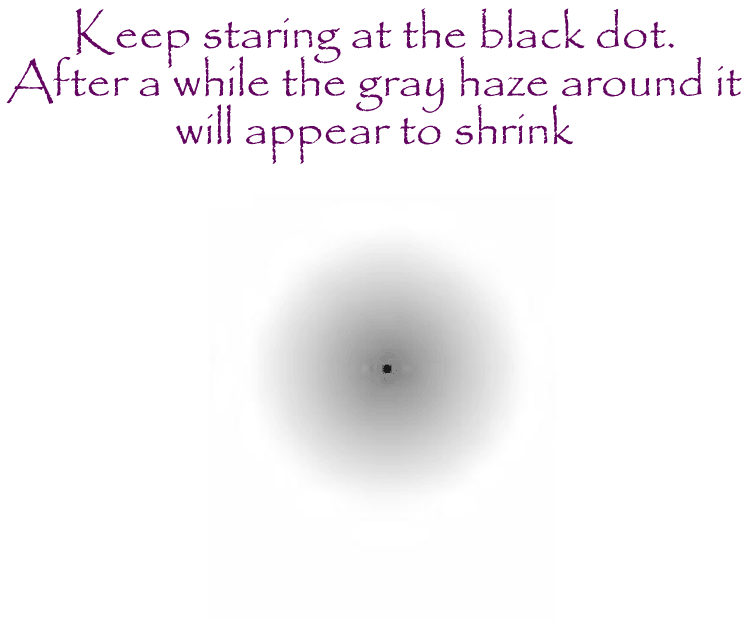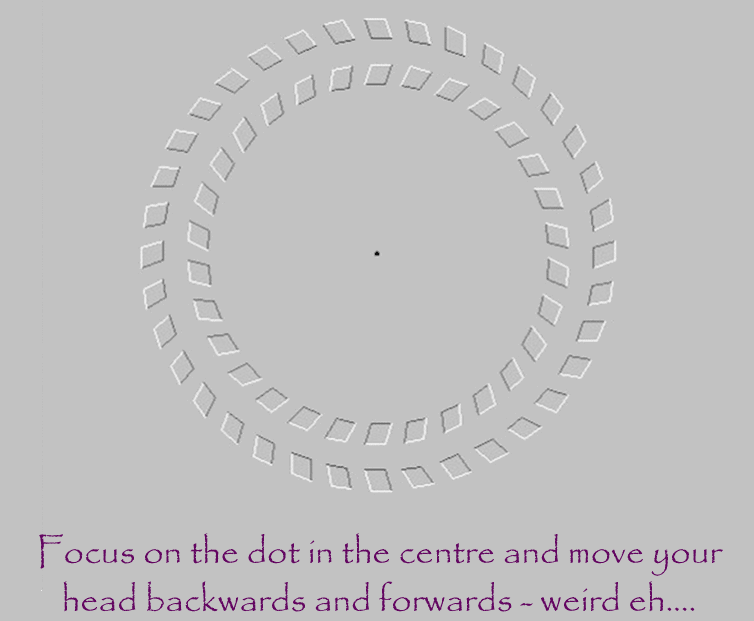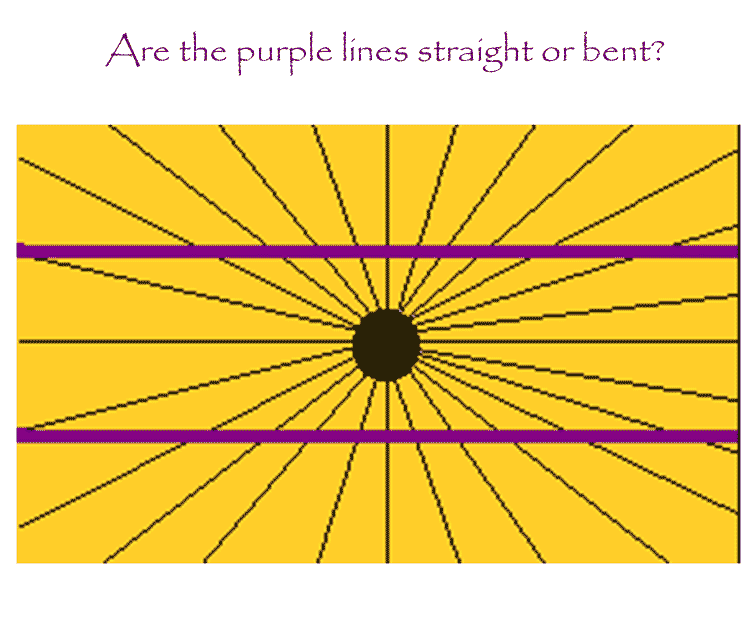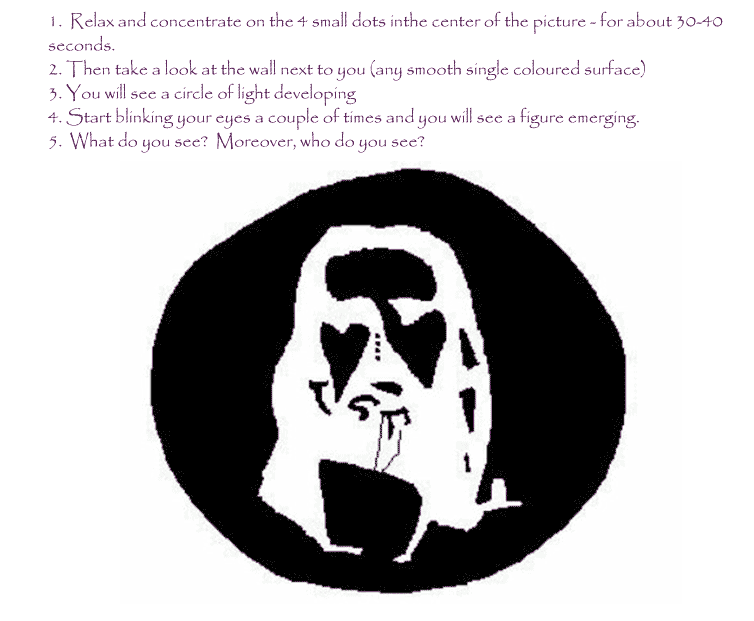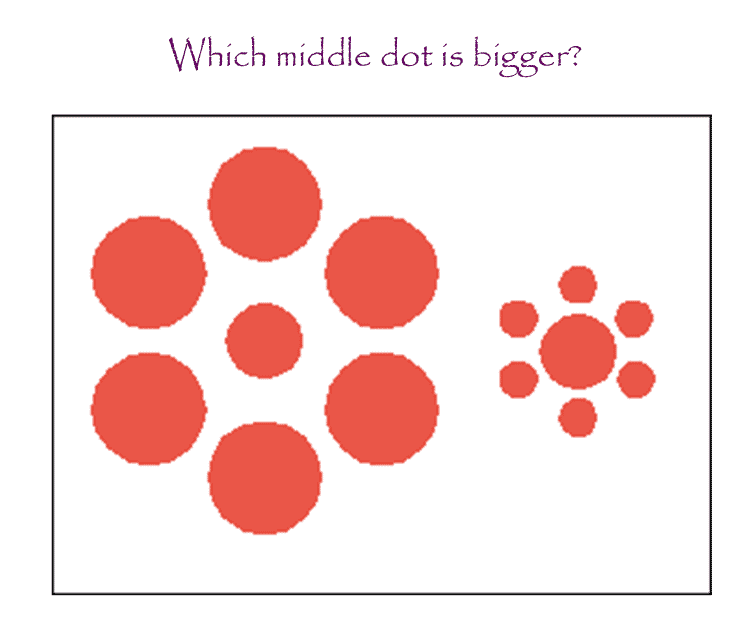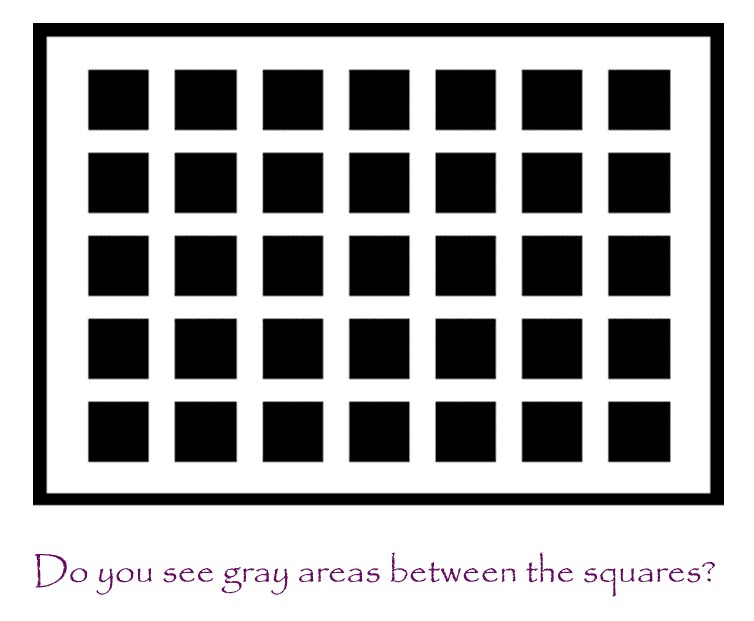 Kindly supplied By Bert Mathews
These objects look as if they could exist in three dimensional space,
but take a closer look . . .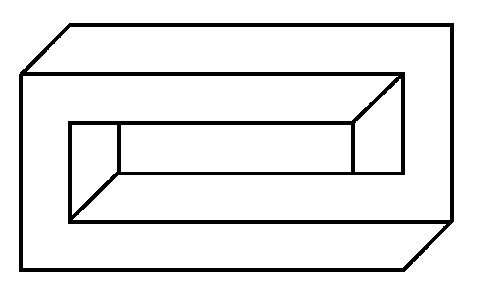 Hollow Brick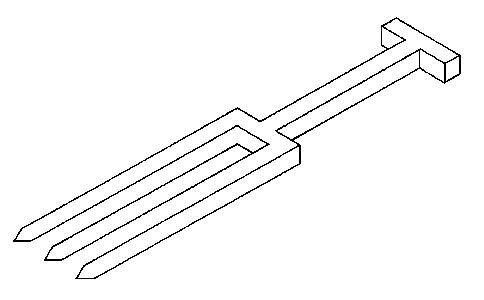 Garden Fork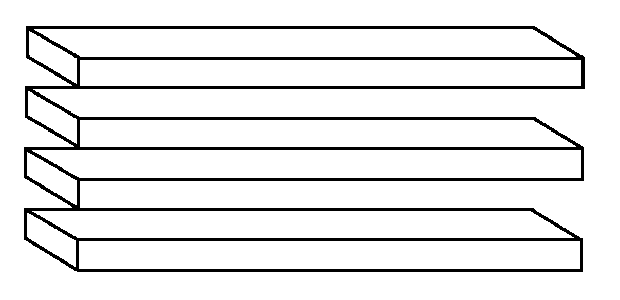 3 or 4 shelves?
A figure by Oscar Reutersvard

Tongue or Groove?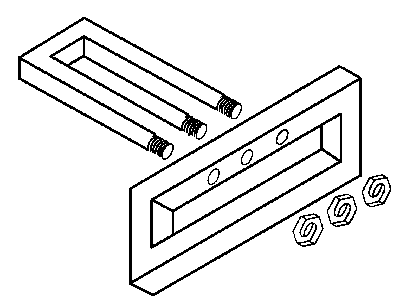 Technical Drawing?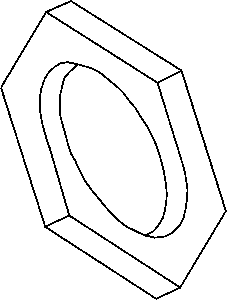 Ambihelical Hexnut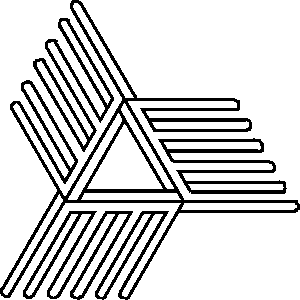 Impossible Triangle and the Devils Pitchforks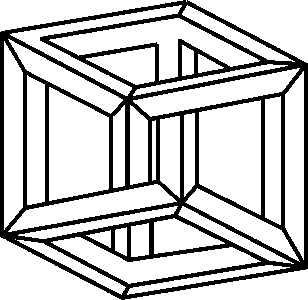 This figure appears in Belvedere by M C Escher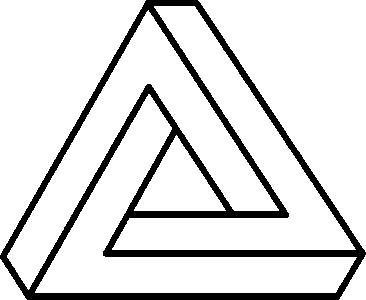 The Impossible Triangle
A figure by the mathematician L S Penrose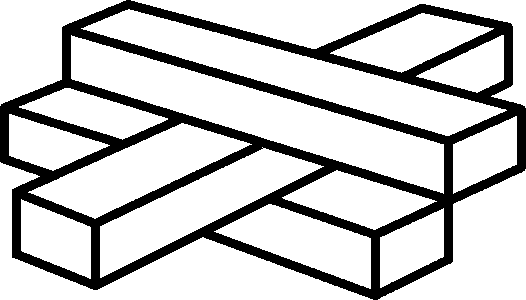 It looks real enough, but look at the third log!
From Impossible Penetrations by Bruno Ernst ~ 1984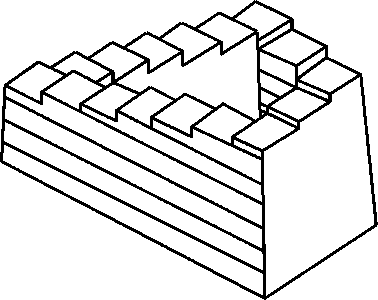 The Penrose Staircase
A figure by the mathematician L S Penrose
This was used as the basis for M C Eschers Ascending and Descending

Impossible joinery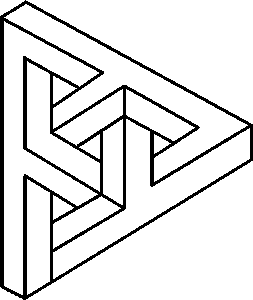 Tribar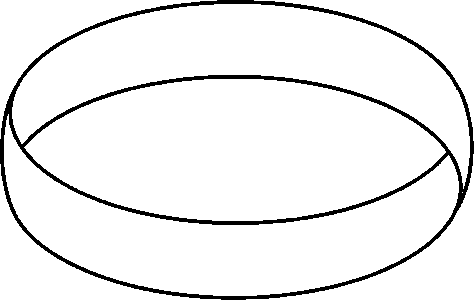 Ring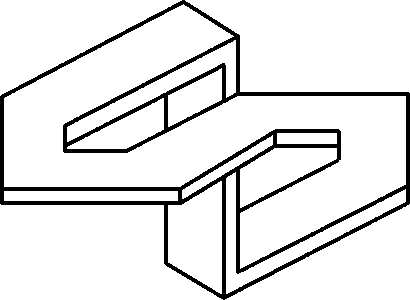 Flat 8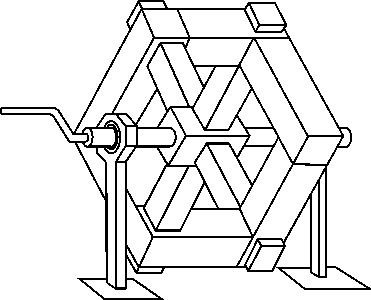 Quadrature of the Wheel

Figure by Oscar Reutersvard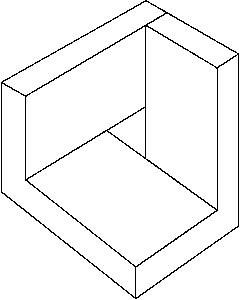 Impossible Corner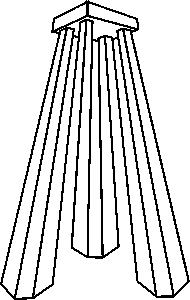 Impossible Figures
Zenon Kulpa ~ ink and paper ~ 1980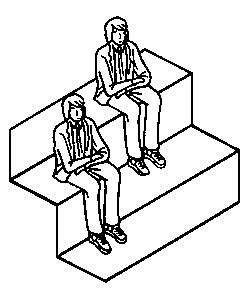 Images of Illusion
From a screen print by Shigeo Fukida ~ 1984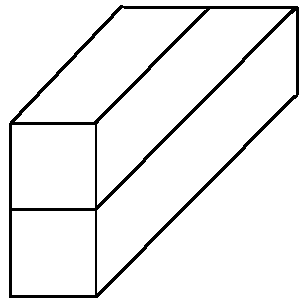 Impossible Two - Bar
Bruno Ernst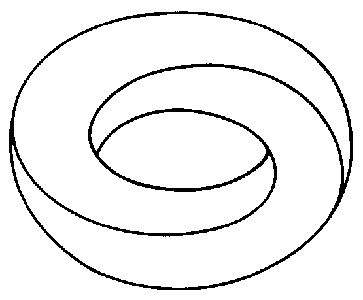 Impossible Torus

Building an impossible arch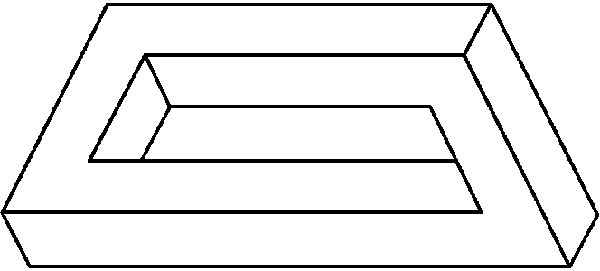 Four Bar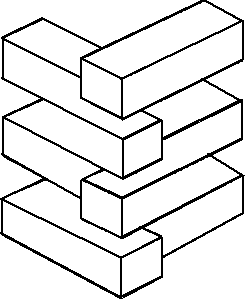 from Layered Blocks
Oscar Reutersvard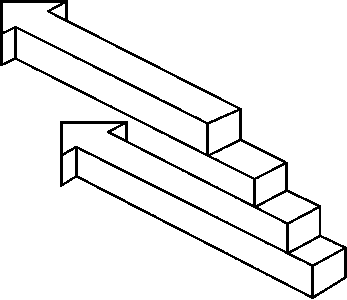 from Two Arrows
Oscar Reutersvard